COVID-19 update: During the pandemic all lessons, including trial lessons, are conducted online.
Schedule a free trial piano lesson and meet 'n' greet below!

For the trial piano lesson, set up your practice nook according to the photo below, near your WiFi router or extender. Notice how the laptop is placed to one side or the other of the keyboard, a little distant, raised several inches or more above the level of the keyboard. In this set-up the teacher gets a side view of the student's hands and face. The top of the laptop is easy for the student to adjust to show a close-up of the face or movement activities if the student backs away. Use "gallery view" to see the teacher, her keyboard, and how the student appears.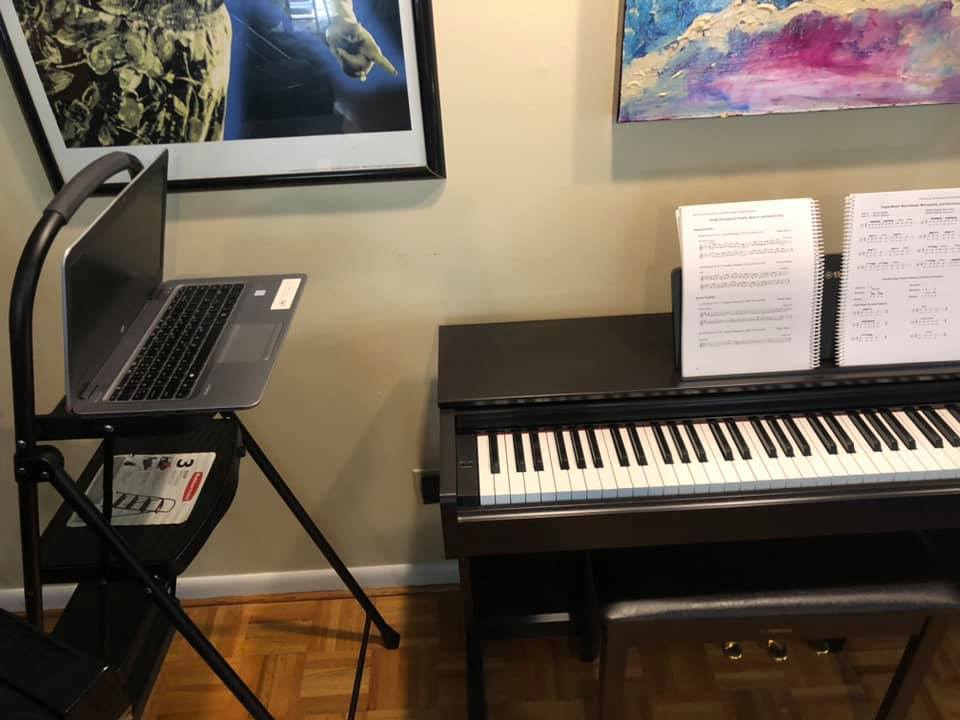 One of Musikhaus's aims is for students to become independent pianists, but they need lots of coaching from the teacher and assistance from parents to achieve that independence. All students through age 17 need a parent within earshot and available to assist during online lessons. Parents of students 4 to 6 years old should count on participating in lessons as if they were another student. The need for parents' participation in lessons starts to gradually decrease after about a year and a half or at age 7.

Location for in-person lessons, not currently offered: 2701 Moss Ct, Seabrook, TX 77586

See you soon!

Carla, Musikhaus owner/teacher

C: 832-630-1926

(Student email not required for students in PK2 through 5th grades.)

;